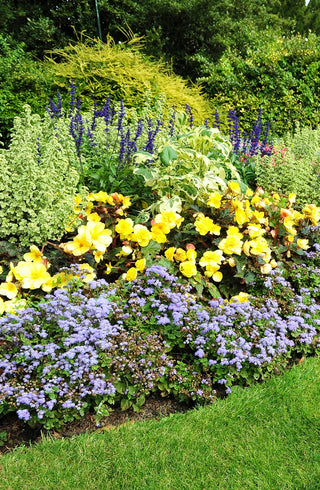 Garden Design Services
We offer a free, in-house garden design consultation service. Just bring your ideas, dimensions, and pictures of the area that you wish to improve, and our nursery department manager, Mike Lascelle, can help you to design a small area of your garden and show you the plants suggested.  If you are interested in a formal design plan, then an appointment can be made with 'Mike's Garden' for an on-site landscape consultation. This service is designed to provide homeowners with the information they need to make better choices about their gardens.
 Mike offers services that include tree assessment, design advice, pruning lessons, pest diagnosis, and contractor referrals.
Mike is an experienced landscape designer, certified arborist, and author of two books on west coast gardening. He also writes many articles in local and national publications.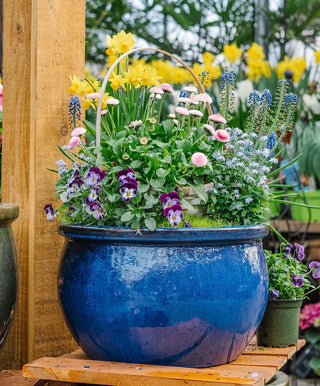 Custom Containers & Planters
Looking for something special for your front door, porch, or business? Not sure where to start when creating a planter or hanging basket?
We offer custom container and hanging basket services that bring your ideas to life! Leave it to our talented staff to create gorgeous statement pieces such as oversized moss hanging baskets, seasonally themed containers, and even indoor plant living centerpieces.
Have a special occasion coming up like an open-house or housewarming party? These custom containers make an impact on whoever receives them. Nominal potting fees may apply.
We provide rental services for film/TV, professional photography, tradeshows, weddings, and real estate staging.
Plants and items offered in these services include but aren't limited to:
nursery plants (trees and shrubs),
tropical and indoor plants,
pots and urns,
benches, and
ironwork.
Note: Typically we don't rent seasonal plants such as annuals and bedding plants due to their fragile nature.
Special thanks to @meganashleycreative for the amazing wedding plant rentals photos, @rosewoodeventdesign for setting the stage, and to @sweettreks for modelling.