Our History
Over the past 40 years, Amsterdam Greenhouses and Garden Centre has become both a complete, year-round garden centre as well as a wholesale producer of quality plants.  We pride ourselves in our exceptional customer service and wide range of high quality, home-grown and local products. 
Opening Day
1979- Amsterdam Greenhouses and Garden Centre's land was purchased as an open field in 1979 by founders, Lidy and Ron Kok.  At this time the family home was built, followed by the construction of the first poly greenhouse.  Over the years, more greenhouses were built for wholesale bedding plant production.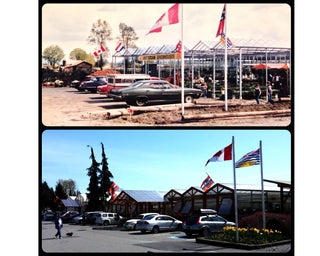 The 80's
1982- A section of the greenhouse space was converted into retail garden centre space in order to accommodate the demand from the community for a place to buy quality plants.
1984- In order to appease the growing demand for a retail garden centre, Lidy and Ron decided to build a dedicated garden centre structure.  Over the years they successfully became a destination for quality plants and garden products, as well as becoming known for their superior customer service.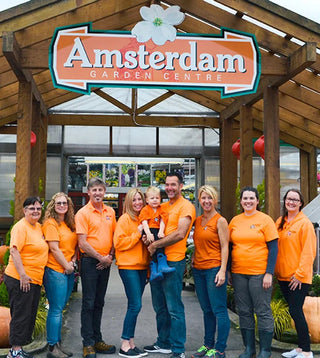 Present
2017- Ron & Lidy's son, Jason, together with his wife Lindsay, purchased the farm in order to keep it in the family and continue operating it as a thriving wholesale greenhouse & retail garden centre operation.  They both feel strongly about offering organic and locally grown plants, and providing gardening information and education to the people in our community and beyond.